WHAT WE DO
ALSCO's wide range of high-performance network solutions are specifically designed to protect your threat vectors no matter where they reside. Whether it is a Software, DataBase, email, web application, or mobile device, ALSCO has the tools necessary for you to secure and optimize your network perimeter.
laptop
Security
Secure Gateway® provides full-time protection for your websites and applications by analyzing all traffic and only allowing legitimate and authorized access.
important_devices
Cloud
Cloud-based solutions support the demands of your business, Web or application. Use the same solutions that empower our system to reach a new level of creativity, and success.
code
Data Center
Our 100Gbps+ Network offers ultra high speed, low latency, and consistent reliability. Carrier-Neutral Facilities means our customers have access to over 23+ Carriers.
invert_colors
Software
Our development solutions will help you elevate your Enterprise Core and overcome the challenges of technological transformation both in daily and large-scale operations.
Secure Gateway® Technology
Is a platform that helps you uncover hidden threats, make more informed risk-based decisions and prioritize your team's time. Connect to your existing data sources to generate deeper insights. Securely access ALSCO and third-party tools to search for threats across any cloud or on-premises location. Quickly orchestrate actions and responses to those threats – all while leaving your data where it is.
ALSCO Data Center
Data Centers in today's environment have become the core for an enterprise's network infrastructure. Data Centers are expected to be robust, scalable, efficient, and secure. They support computing of applications, virtualization, and data storage. Service level agreement and objects are defined around Data Center offerings. Enterprises have become vendor agnostic, offering multiple vendor solutions. ALSCO's Data Center practice is focused on providing solutions for Cisco, Juniper, and HP. ALSCO provides various services with our Data Center offerings.
Patents and Trademark
ALSCO is pleased to announce that the United States Patent and Trademark Office issued US
Patent Application Pub. No. 20130017561 as US Patent 10498760 on Dec 3, 2019. The issued claims relate to methods for the Web Security, ALSCO has a long-standing history as a leading security provider. Today, Secure Gateway® builds on that tradition as the most open and secure application for government agencies and businesses.
Portfolio
Government ITmore_vert
Government ITclose
Today's government agencies require information technology partners that are right in the center of this ever changing world of technology. We use our insight, knowledge and connections to respond quickly and efficiently to your business needs. With so much experience in providing services, solutions and business operations to the government sector, ALSCO has the knowledge and industry expertise to establish exceptional connections to outperform your expectations and realize the potential of government initiatives.

ALSCO provides government organizations with operational effectiveness and efficiencies to take the strategic approach needed to excel in their core missions. Our vast experience in delivering exceptional talent for our clients has taught us that success requires skills both in working with clients as business partners and in providing the leadership to manage complex IT staffing engagements. We ensure that only the most qualified, talented people are applied to these projects in a well-managed environment!
With end-to-end visibility and enhanced security measures, we provide Secure Gateway and Database application solutions for high-value, real time monitoring and protection. Federal, state and local government agencies can rely on Secure Gateway® for secure and protect your application against malicious code and prevent data hacking with our Web Application Firewall.
Financial Services and Banking ITmore_vert
Financial Services and Banking ITclose
The banking industry is facing unprecedented disruption and opportunity. Digital banking is critical to keeping customers satisfied and loyal, which requires a personalized experience that combines data-driven insights with the right technologies. See how Secure Gateway is helping financial clients meet changing customer and industry demands by delivering greater value with smart, secure cloud solutions.
Technology ITmore_vert
Technology ITclose
Much like the technology industry experienced in recent years, telecommunications companies are enduring a hurried period of change. Recent mergers and acquisitions continue to dramatically alter the entire telecommunications sector. New companies created by these mergers must find trustworthy technology staffing partners to deliver the talent needed to complete their integrations. All companies seem to be kicking off new information technology-related projects to stay competitive.

By providing these companies with a single source for IT staffing services – including staff augmentation and direct hire services ALSCO is able to rapidly scale our resources up or down to their needs. As the Telecommunications Industry both transforms and is transformed by technology, you need an IT partner that's understands technology inside and out. ALSCO can provide IT professionals with the right expertise to support Telecommunications companies operations!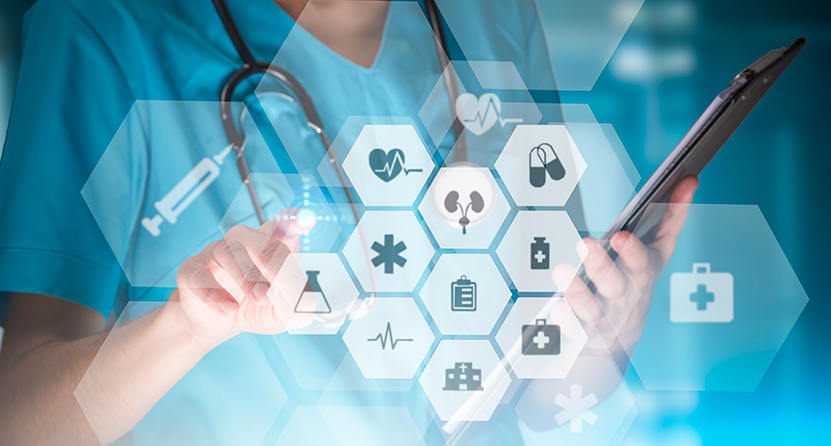 Health Care ITmore_vert
Health Care ITclose
healthcare and pharmaceutical sectors have soared as pandemic threats arise and one of the largest population segments reaches retirement age. Healthcare organizations are searching for ways to deliver more efficient care. Pharmaceutical companies are developing more effective and potent medications to fulfill new needs.

Many healthcare organizations and pharmaceutical companies depend on their information technology systems to keep pace with this incredible demand. ALSCO realizes how important it is for companies in these sectors to have dependable, financially stable partners to supply mission-critical IT contractors and consultants. Our competitive rates and customer-service focus allows us opportunities to place IT professionals at any of the leading healthcare and pharmaceutical firms. We can place professionals experienced with the technology and specialties these clients rely on!
Manufacturing ITmore_vert
Manufacturing ITclose
Being fast, flexible and focused are the three keys to success in the manufacturing industry. Today's manufacturers compete on a global scale and must have the ability to respond quickly to any shifts in their markets. Producing too much of a product wastes resources, saturates the market and drops demand. Producing too little results in lost sales and potentially disenfranchises customers.

ALSCO knows manufacturing clients depend on speed and scalable resources. We are able to help clients reach their goals faster by delivering IT contractors and consultants with unmatched speed and effectiveness. ALSCO realized that manufacture IT can be challenging and but we are prepared to seek out the right resources to help manufacturing companies with those challenges!
Transportation ITmore_vert
Transportation ITclose
Transportation companies are defined by meeting strict deadlines whether they operate by land, sea and air. Their clients – passengers traveling, manufacturers shipping products or vendors expecting goods from their supply chains – insist transportation companies adhere to their published schedules.

ALSCO excels at providing IT Staff Augmentation expertise for the information technology systems that enable transporters to meet ever-tighter arrival, departure and delivery schedules. We also understand that many transportation companies' needs vary seasonally. By partnering with ALSCO, these companies can ramp up or down their consultant levels promptly, thus reducing expenses. Soaring energy costs, regulatory oversight and the complexities of logistics add up to your need to be as efficient as possible. ALSCO can help you drive costs down and performance up through a variety of IT staffing services, delivered by people experienced in the transportation industry!